November 21, 2023
12:00 pm EST
National Arts Centre, Ottawa, Ontario
The future is coming.
How we work, how we commute, how we do business, how we gather information and how we interact is all going to radically change very quickly. Electricity will be essential to all of this.
This year's Powering Partnerships will offer a different approach, with six interactive keynotes that will provoke thought and keep you on your toes.
Join us for these important conversations as we look to the world to come with anticipation and concern…but also optimism for what's next.

Agenda
12:00 p.m. Lunch
12:30 p.m. The future of… the North
Critical infrastructure, especially reliable electricity is the backbone of a sustainable and prosperous future in the North for Inuit and Nunavummiut. David Kakuktinnuq, CEO of Nukik, will open the discussion with a land acknowledgement and then share his lived experience in the North.
Presented by David Kakuktinniq, CEO of Nukik
1:00 p.m. The future of … Technology - sponsored by Oracle Energy and Water
The big build is upon us, and the electricity sector will need new technologies to lead the way. Technologies that include expanded battery storage, carbon capture and storage and of course, small modular reactors. Heather Chalmers from GE Canada will tackle how new technology is needed for the energy transition and the importance of Canada's global leadership during the build-out of the electricity sector.
Presented by Heather Chalmers, CEO of GE Canada

2:00 p.m. The future of … Artificial Intelligence

We have seen Artificial Intelligence create TV opening credits, write college term papers and enhance everything from internet search to vintage photographs. But what can AI do that benefits people, and help improve our work in the energy sector? Join Ajay Agrawal of the University of Toronto as he offers a watchlist of emerging technology that will truly be game-changing.
Presented by Ajay Agrawal, Economist and Professor at the University of Toronto's Rotman School of Management

3:00 p.m. The future of … transportation - sponsored by Guidehouse

From self-driving cars to EVs with longer ranges, we may be approaching the last days of the internal combustion engine. Will an Esso station become a relic of the past? Stephen Beattie from Toyota Canada will discuss the rapidly changing world of transportation.
Presented by Stephen Beatty, Vice President Toyota Canada
4:00 p.m. The future of … electricity - sponsored by Nukik Corporation

What will the global energy picture look like 50 years into the future? What role will electricity play then? Come with us on a journey to 2073 and see the possibilities that come with the evolution of our existing technology—and the radical changes to how we will do business.
Presented by Francis Bradley, President and CEO of Electricity Canada

5:30 p.m. Reception - sponsored by Eaton

Presentation of Electricity Canada's Reliability Award - sponsored by Holland Power Services
Presentation of Electricity Canada's Sustainable Electricity Award - sponsored by Hitachi Energy
Presentation of Electricity Canada's Occupational Health and Safety Awards - sponsored by MWG Apparel
7:00 p.m. Dinner
Presentation of Electricity Canada's Lifesaver Awards sponsored by MWG Apparel
8:00 p.m. The future of … people
Already in the 21st century we've experienced profound isolation and fragmentation. But there have also been incredible opportunities for human connection. What will we learn from this? What will the future of people—at work and at home—be like? Wardah Malik, CEO of BEworks, will speak about the power of community, how there is more that we can do together, and explore what the future of people could be.
Presented by Wardah Malik, CEO of BEworks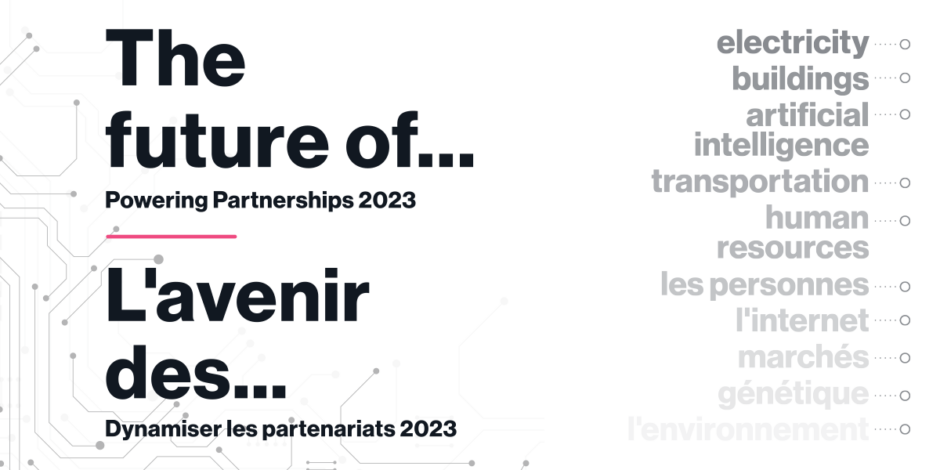 Get in Touch
If you have any questions or require any assistance, please contact our events team at events@electricity.ca