January 26, 2018 / By Justin Crewson
CEA Member CEOs, Deputy Ministers, and Ambassador Craft Meeting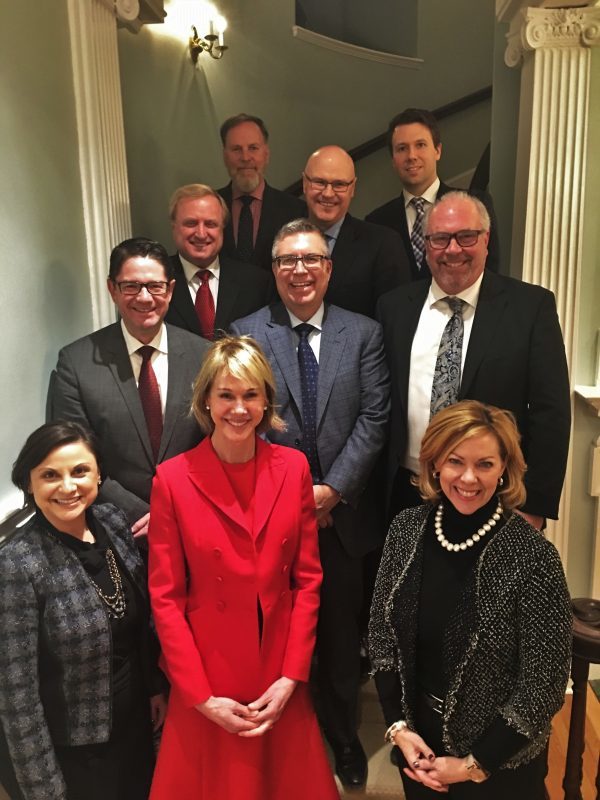 On Thursday, January 18, CEA held its 5th Annual Meeting with Federal Deputy Ministers (DMs).
The day consisted of a larger DMs meeting and a security-specific discussion, with Malcolm Brown, the DM for public safety. It followed by an introductory meeting between the CEA delegation and the new U.S. Ambassador to Canada, Kelly Craft.
The CEA delegation consisted of seven member CEOs and CEA's senior leadership team. On the government side, DMs and senior-level government officials included departments from:
The meetings with the DMs served as an excellent opportunity for the electricity sector to identify and coordinate its priorities with key government departments, and also to engage in dialogue on various issues important to our sector.
CEA has finalized an action item list with the government departments involved, and CEA looks forward to a busy year ahead working with the various government departments on these items.
During the meeting with Ambassador Craft, the CEA delegation took the opportunity to welcome the Ambassador to Canada and to discuss the 'win-win' Canada-U.S. electricity relationship, including how our two countries can continue to work together to protect and advance this partnership in pursuit of shared energy goals.
Share