Publication / December 31, 2019
2019 Forced Outage Performance of Transmission Equipment: EQUIPMENT RELIABILITY INFORMATION SYSTEM – Digital Publication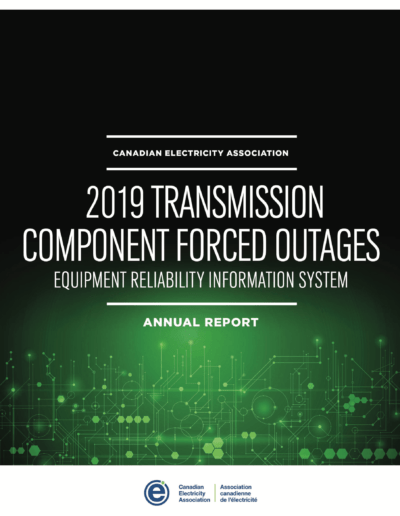 $1,400.00 CAD
Analyzes 9 major components of transmission equipment in Canada, including transmission lines, transformer banks, circuit breakers, and cables. This information may be used for performance analysis, decision-making regarding construction or upgrades, and to focus resources for maintenance programs and system planning.
Purchase this Digital Publication
Your payment will be processed securely by Moneris using the form below.
Purchase Complete!
Your payment was completed successfully. Your order number is:
Download PDF