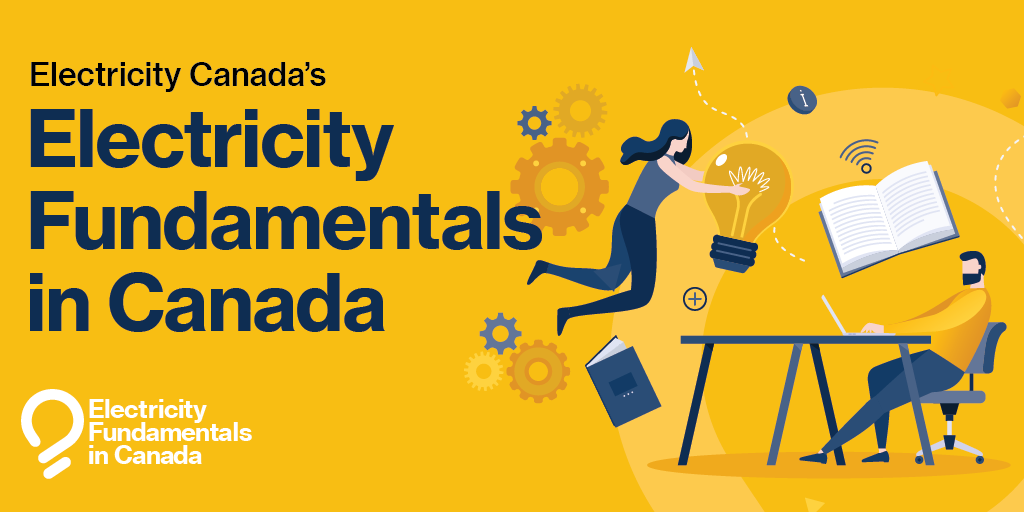 Issue 43 - July 2022
Electricity Fundamentals in Canada Off and Running!
Electricity Fundamentals in Canada (EFiC) is a unique post-secondary level course, launched by Electricity Canada in May 2022. The course provides a high level, cross cutting overview of the entire electricity industry, ranging from nomenclature, technologies, issues, challenges, and the future. Electricity Canada is uniquely positioned to offer this course that provides the fundamentals for those who work in the energy sector.
The course is available in both English and French, is computer based, modular, self-paced, and runs on an online Learning Management System in a "see it, do it, know it" format, complete with testing and scoring!

EFiC will be of special interest to everyone working in Canada's electricity system, including electric utilities, service providers, and vendors along with all levels of government, regulators, indigenous communities, educational institutions, electricians, and individuals with a general interest in electricity.

Prepared in layman's terms and with no prerequisite study required, EFiC offers all the tools necessary to provide a comprehensive overview of how the electricity system in Canada works.

"I loved the course. I was not that familiar with the industry, and I found the course extremely well done. It had a nice flow, provided enough explanation to a novice to learn about the industry and the processes, and it prompted me to review the material to be able to answer the assessment questions at the end. Well done!" - Certified EFiC Graduate.

LEARN MORE ABOUT EFIC HERE.

Other stories
Electricity Canada's Washington Policy Forum
Electricity Canada advocates for flexibility with Measurement Canada on EVs
Electricity Canada President and CEO appears before the HoC Standing Committee on Science and Research
Electricity Canada Advocates for More Clarity on Fisheries Policy
Electricity Canada Welcomes Senator Deacon's Speech on Regulatory Modernization
Canada's Electricity Sector Powers Up For Ukraine
Electricity Canada President and CEO presents at CAMPUT
Ontario Mutual Assistance Program Activation
EVCx Forum Rolling Along!
National Electricity Month
Reliability and Resiliency Award
Lifesaving Award
Greenhouse Gas Offset Credit System Offsets
Electricity Canada Presents: DataBytes