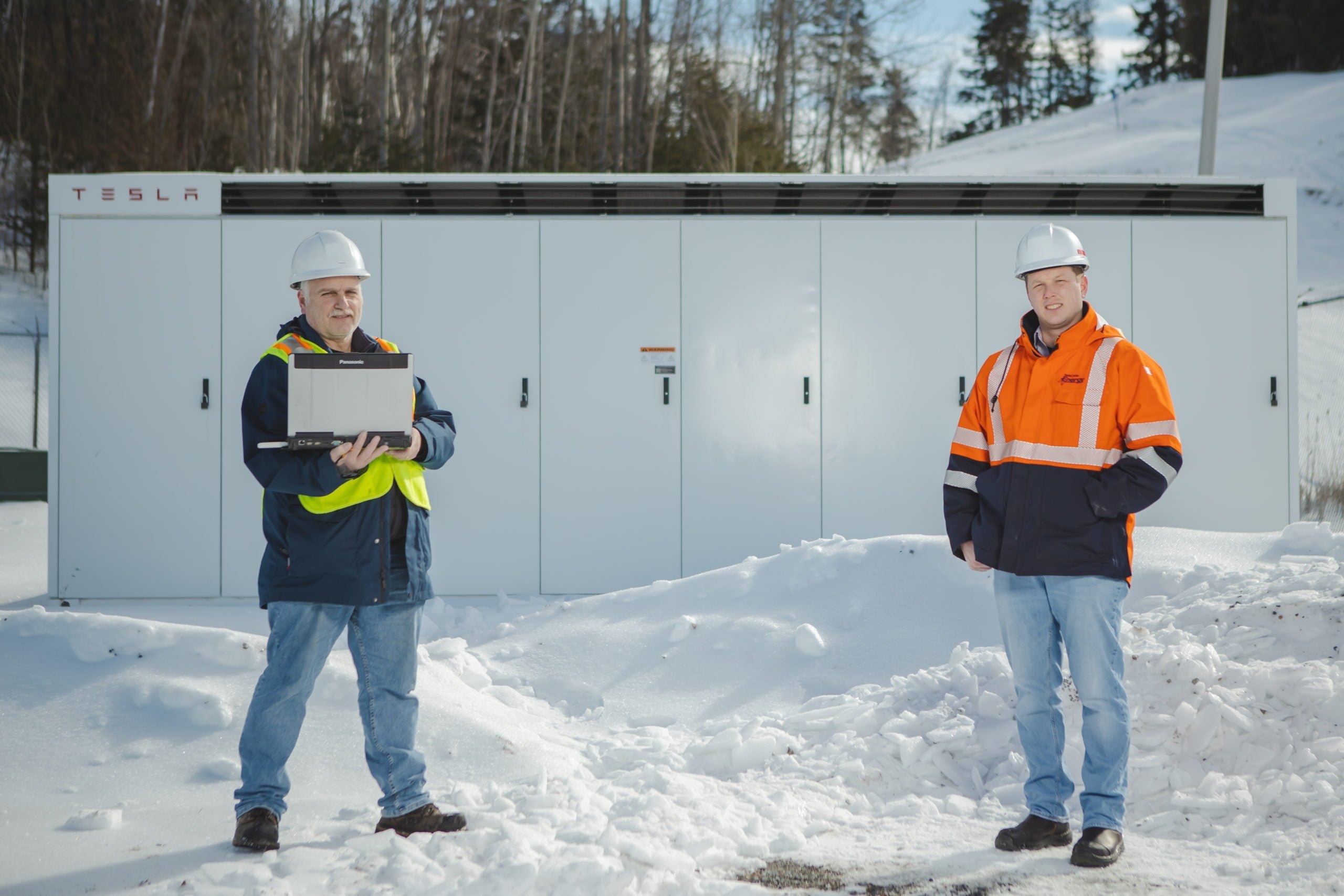 Designed by Saint John Energy as part of its sweeping vision for the Utility of the Future, the smart grid will allow for the utility and its customers to become more energy efficient, introduce significant amounts of clean, renewable energy and reduce carbon emissions in New Brunswick.
It will allow Saint John Energy's customers to be a significant part of a cleaner energy future. Intelligent devices such as smart water heaters, smart thermostats and smart heat pumps in their homes will become part of the interconnected grid, giving them opportunities to save energy and contribute to a greener environment.
The smart grid plays an important role in orchestrating the flow of renewable energy in the city, including the Burchill Wind Project that is set to power about 15 percent of Saint John with affordable, clean electricity. It will allow for the efficient use of solar energy from projects now under development.
Energy storage options connected to the grid, such as the fleet of smart water heaters and heat pumps along with massive batteries like the Tesla Megapack, will allow Saint John Energy to effectively manage the ebb and flow of renewable energy, and attack the environmental and financial consequences of peak energy demand.
In New Brunswick, the production of electricity to meet peak demand can double carbon emissions in the province. By introducing the smart grid, Saint John Energy is aggressively lowering peak energy demand and associated emissions.
In 2021, the International Smart Grid Action Network declared the smart grid its top project, selecting it for its Award of Excellence.