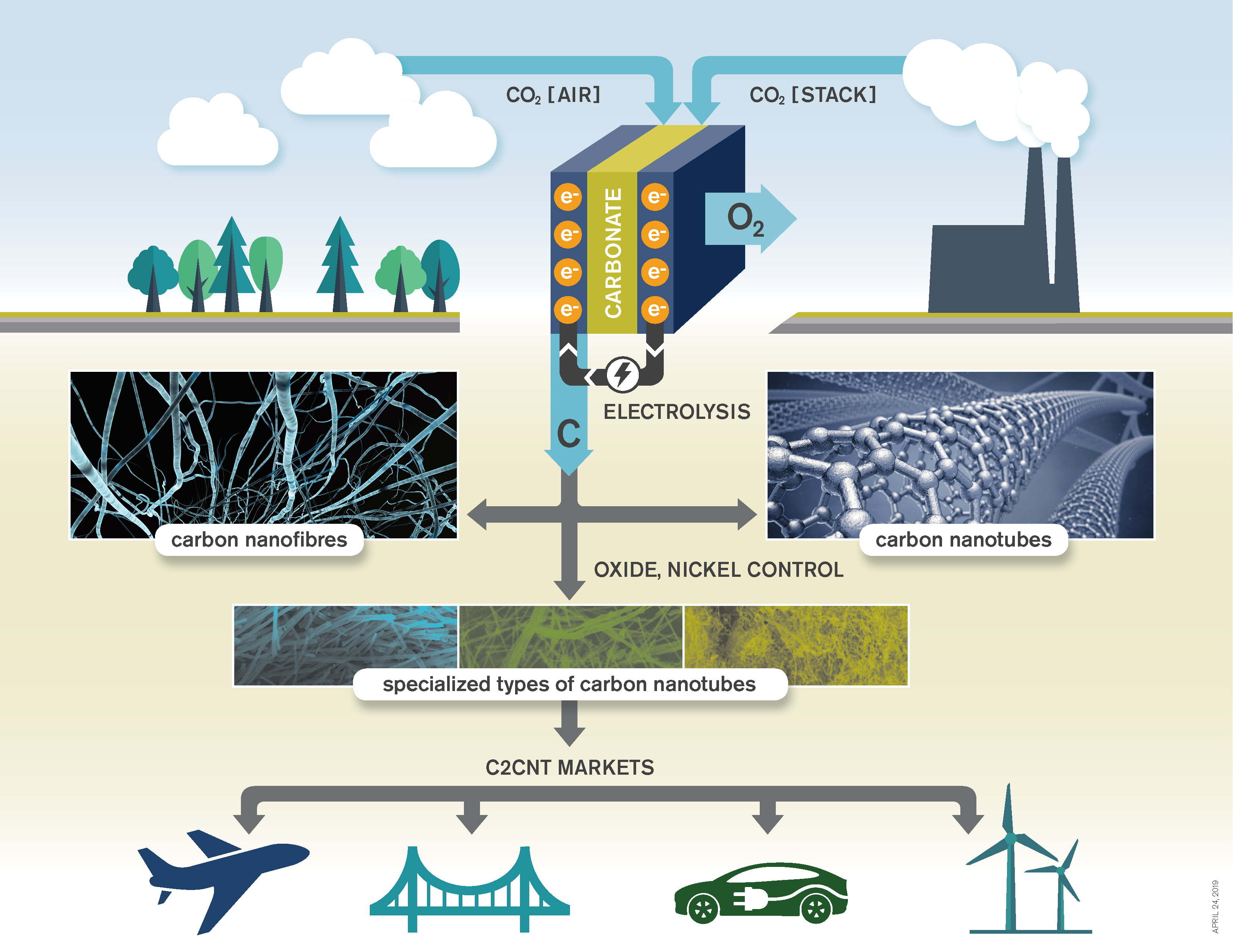 Capital Power is committed to doing our part in the transition to a lower carbon energy future. That's why we're proud to support and advance the deployment of carbon capture, utilization and storage (CCUS) technology.
CCUS is widely recognized as being a necessary part of the long-term solution for achieving national and global climate policy objectives. CCUS technologies will enable zero or near-zero emission natural gas generation to help us integrate more renewables into our reliable and affordable power systems, and reduce emissions from the many industrial processes that will continue to rely on natural gas. By converting carbon into a range of useful and valuable products, CCUS will also create new jobs and employment opportunities in multiple sectors.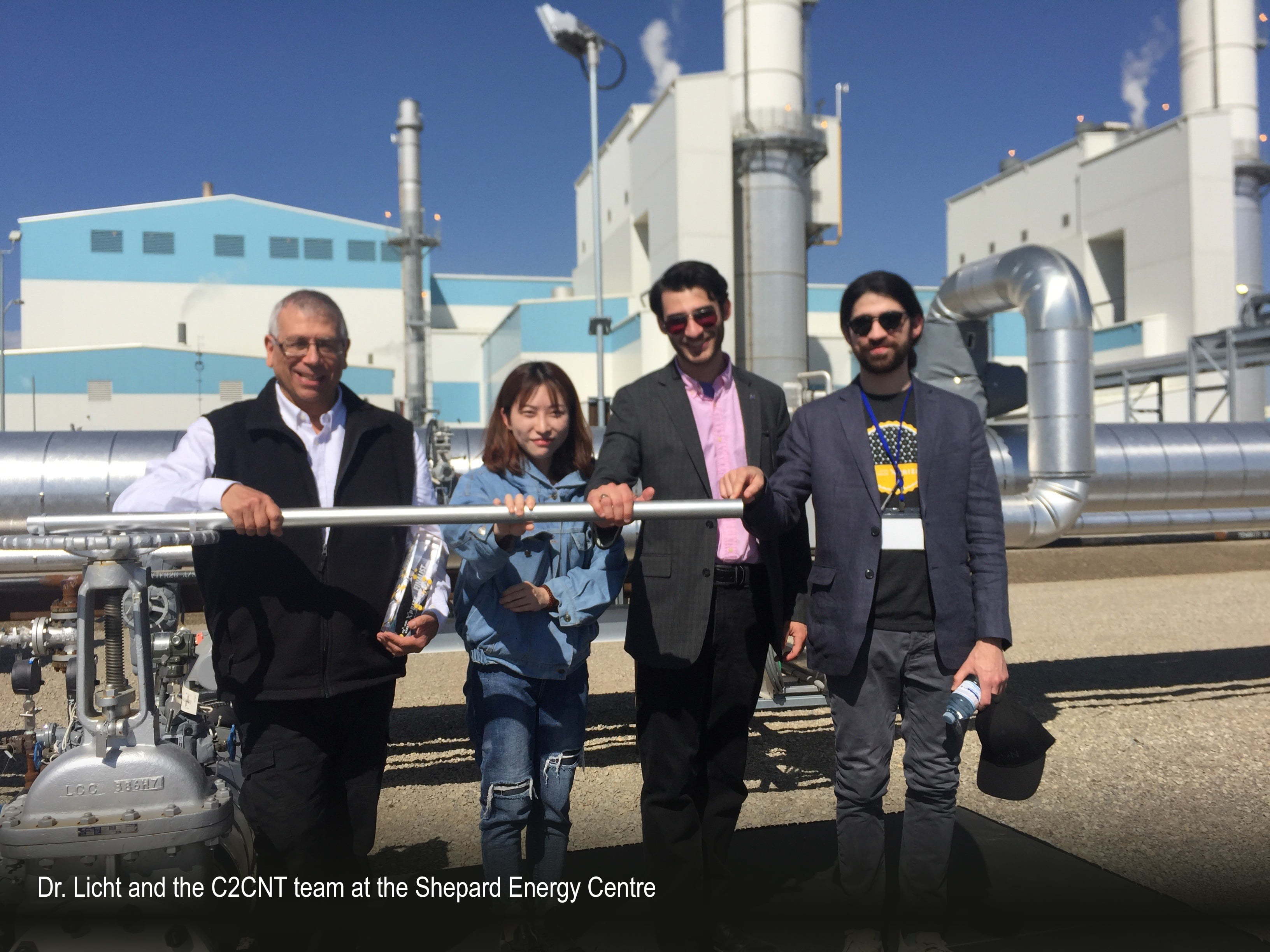 Capturing carbon and transforming emissions into leading-edge products.
We have invested in C2CNT, whose technology captures carbon dioxide (CO2) from industrial process streams and transforms it into a valuable product called carbon nanotubes. Carbon nanotubes are conductive, stronger than steel, lighter than aluminum, and have multiple applications across industries to enhance various materials. This technology has the potential to be a game-changer in the treatment and management of CO2 from energy and industrial operations. Furthermore, it can be a transformative technology in the materials sector which together can make a significant step towards achieving our shared climate policy objectives.
As one of five finalists in the natural-gas track of the NRG COSIA Carbon XPRIZE competition, C2CNT is building a demonstration plant at the Alberta Carbon Conversion Technology Centre (ACCTC).
The ACCTC, funded with support from the governments of Canada and Alberta, is hosted at the Shepard Energy Centre (co-owned by Capital Power and ENMAX).
Capital Power is supporting C2CNT in this process, and – subject to successful scaling of the technology – intends to help C2CNT build the first commercial-scale plant in Alberta.