Almost all of Manitoba's electricity comes from reliable and renewable hydroelectric sources located along waterways traditionally used by Manitoba's First Nations and Metis populations. These facilities are a critical resource for tackling climate change and integrating new, intermittent renewables into the grid. However, water level fluctuations caused by hydro operations can also create safety challenges for resource users using these waterways for traditional and cultural pursuits.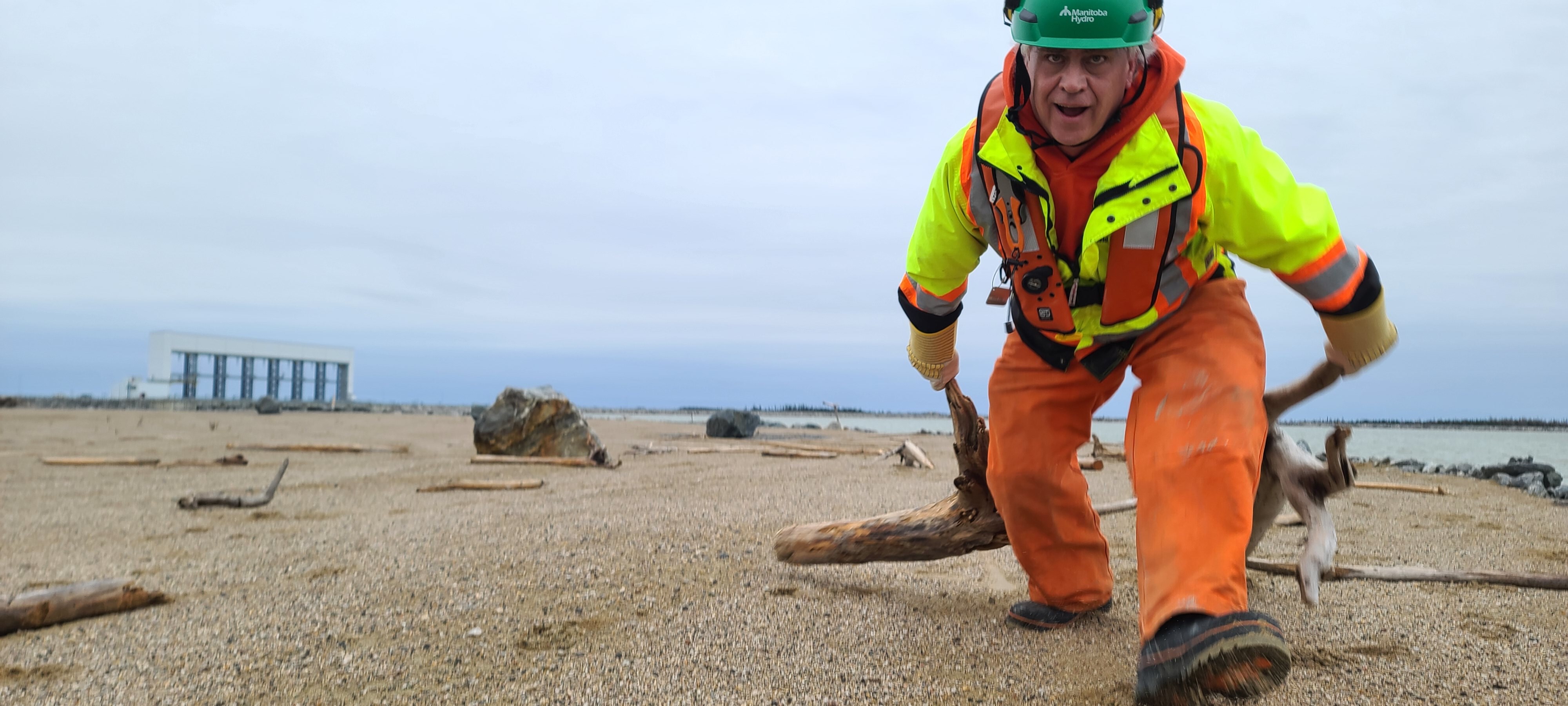 To mitigate these challenges, Manitoba Hydro works with communities to deliver an annual Waterways Management Program on Churchill River Diversion and Lake Winnipeg Regulation waterways, and the Saskatchewan River watershed. This innovative program includes seasonal boat patrols, debris management activities and the annual installation and monitoring of safe ice trails. It is a community-based, Indigenous-led program employing local resource users with generations of traditional knowledge about the surrounding environment.
During the open water season, 21 community-based boat patrol crews are hired as seasonal Manitoba Hydro employees. They are provided equipment and training to safely patrol local waterways, gather floating debris and relocate the debris to safe areas. They also assist resource users and others with navigating hydro-affected waterways for traditional harvesting, cultural activities and community-based events. Debris management is undertaken by community-based contractors at multiple locations during the fall and winter.
This program focuses on the collection and disposal of shoreline debris to prevent it from re-entering waterways, and creating safe and accessible landing sites for resource users. In winter, community-based resource users are contracted to install and monitor over 15,00 kilometres of safe ice trails along hydro-affected waterways, thereby providing safe routes to traplines and other locations. The trails are typically installed in late December, well marked, and then monitored and maintained several times a week until the end of March.
The Waterways Management Program is a key measure that helps mitigate the adverse effects of hydroelectric development. It has been well-received by communities, and provides employment for many knowledgeable local resource users. Programs like the Waterways Management Programs are critical to ensuring Manitoba Hydro can continue to provide renewable energy for generations to come.