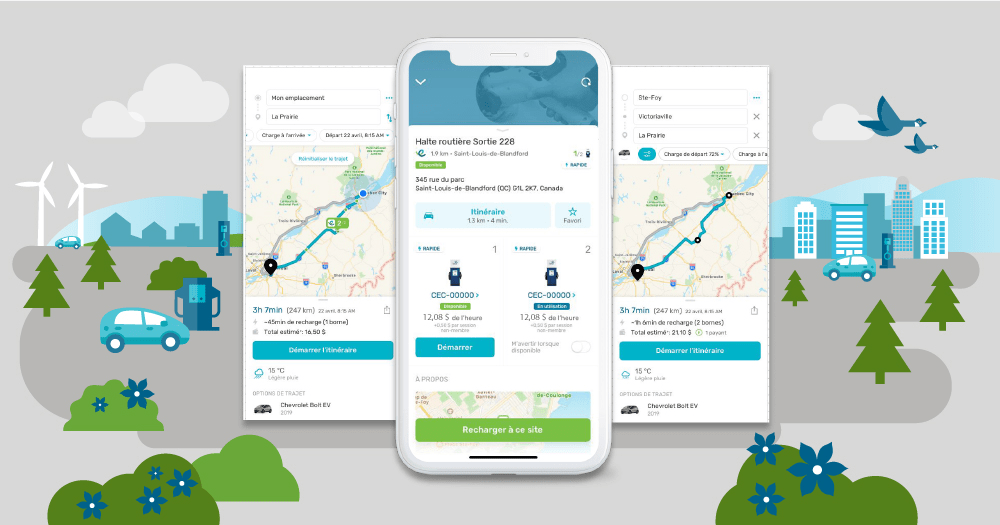 Today, the EC provides drivers of electric vehicles with one of North America's most widely available and reliable charging networks.
The EC counts more than 3,300 stations, including 570 fast charging stations, and enjoys a satisfaction rate of close to 90%, supported by round-the-clock customer service and technological features, such as mobile apps and a charging management platform.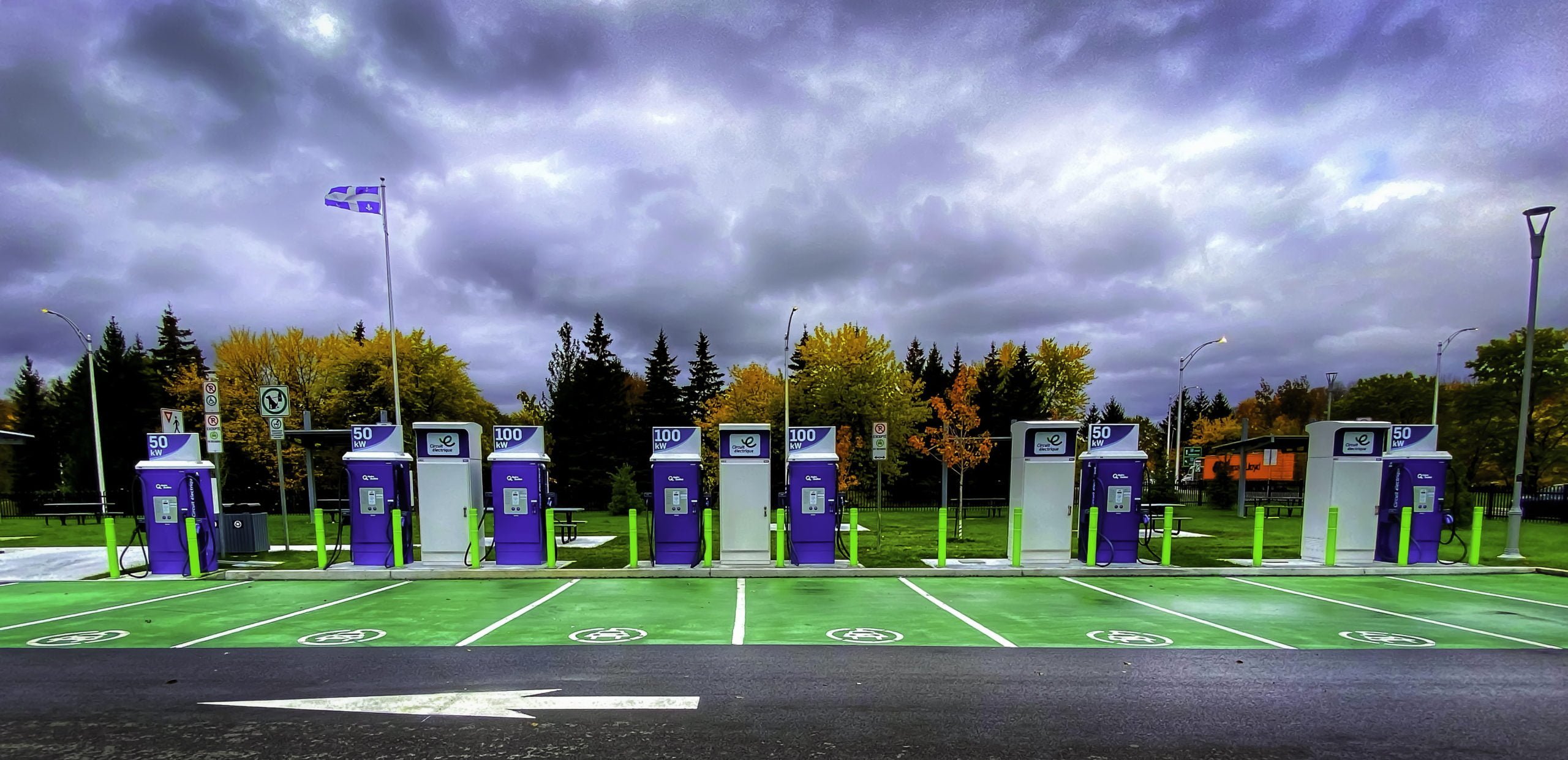 In 2020, the EC introduced test benches to validate the implementation of 100-kW fast charging stations. Testing now underway of ultra-fast stations (125 kW, 160 kW) will consolidate the EC's strategy, which has proven to be best suited to current developments in the market.
In 2020 the division also completely overhauled the systems used to manage the EC and the mobile app, which is now compatible with Apple's Car Play and Android's Auto technologies.
Users now benefit from the largest and most reliable coverage possible, effectively eliminating hurdles to long interprovincial trips. The EC is also exploring various training and awareness initiatives, including campaigns with sustainable mobility stakeholders such as AVÉQ.
All of these activities are contributing to exponential annual growth in EV registrations in Quebec, at a pace close to 70%, on average. The number of EVs has grown from 195 in 2011 to over 100,000 in 2021 – reaching half of the EVs on Canadian roads.