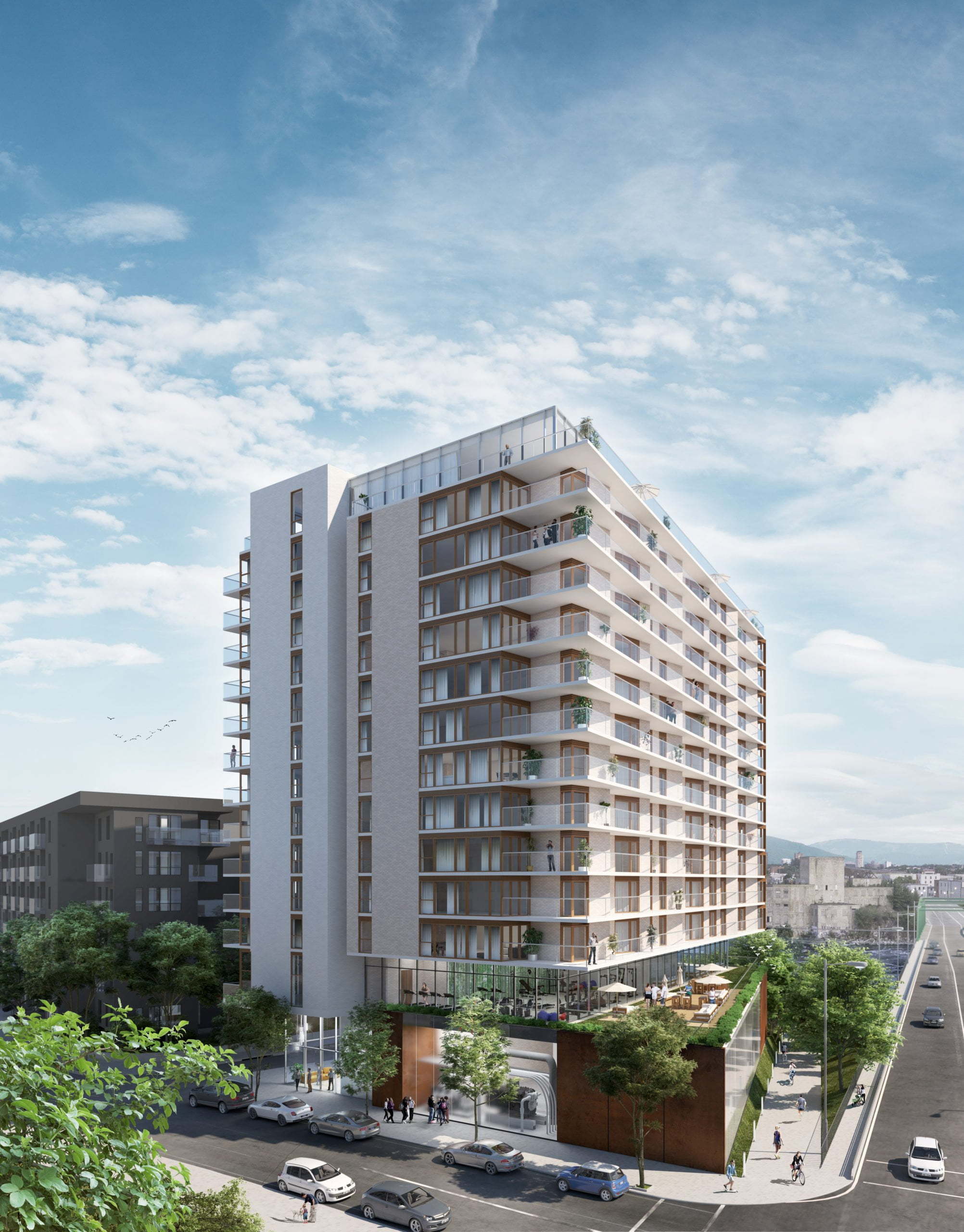 The Zibi Community Utility is a District Energy System relying on energy recovery from effluents from Kruger Products' Gatineau Plant for heating, and the Ottawa River for cooling.
Zibi tenants and residents will be able to take pride in living and working in one of Canada's most sustainable communities and realize energy savings by using a temperature controlling application on their mobile devices.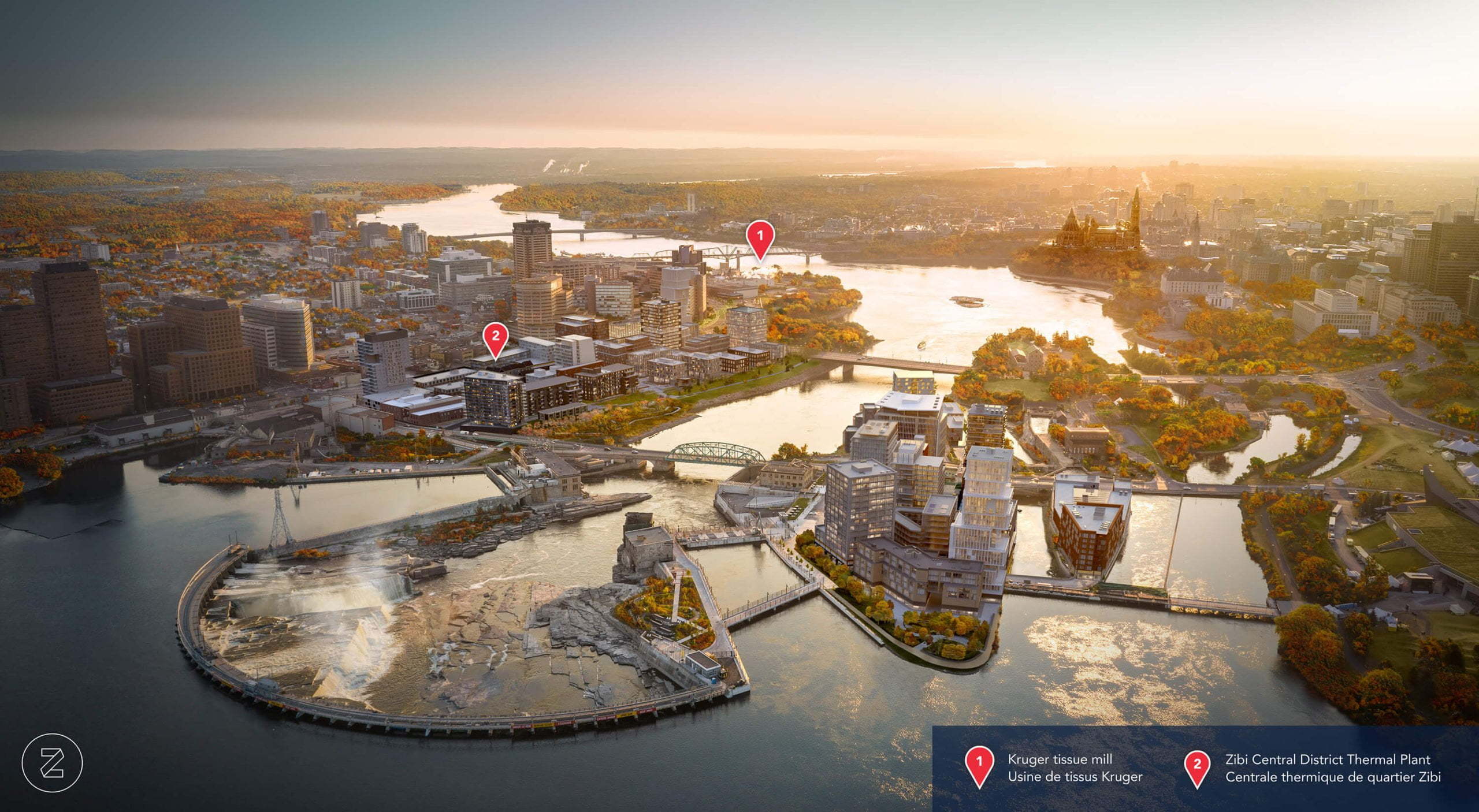 This innovative system – the first in North America to use post-industrial waste heat recovery in a master-planned community – will make Zibi the region's first zero-carbon-emission community.
When completed, all four million square feet of residential and commercial buildings at Zibi will be interconnected through a hydronic loop that will deliver heating and cooling energy.
The Hydro Ottawa, Zibi, and Kruger Products partnership is a first in the region, creating a model for zero-carbon district energy.
Through this partnership, Hydro Ottawa provides more than 100 years of trusted utility experience and will work to integrate innovative clean energy solutions into the Zibi project in support of the group's One Planet Action Plan, which focuses on zero-carbon and zero-waste development, among other sustainable benefits.